Pigeater
by Martin Read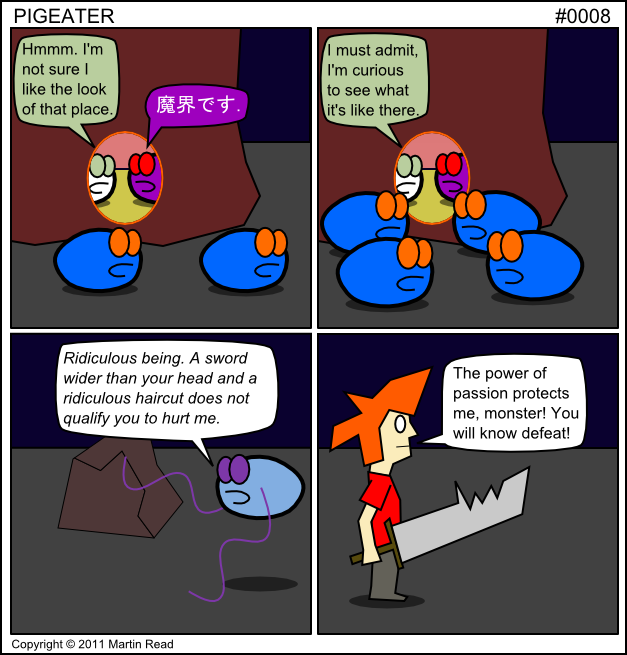 Let's face it, a sword wider than your head doesn't really qualify you to hurt anyone except yourself.
Transcription
Frame 1
Ewwguy: Hmmm. I'm not sure I like the look of that place.
SUZI: Makai desu.
Frame 2
Ewwguy: I must admit, I'm curious to see what it's like there.
Frame 3
Ubermensch: Ridiculous being. A sword wider than your head and a ridiculous haircut does not qualify you to hurt me.
Frame 4
Rouge: The power of passion protects me, monster! You will know defeat!
Disclaimer: If this comic makes sense, (1) stop huffing hexane (2) get help.
---
Pigeater is hosted on ComicGenesis, a free webhosting and site automation service for webcomics.