Pigeater
by Martin Read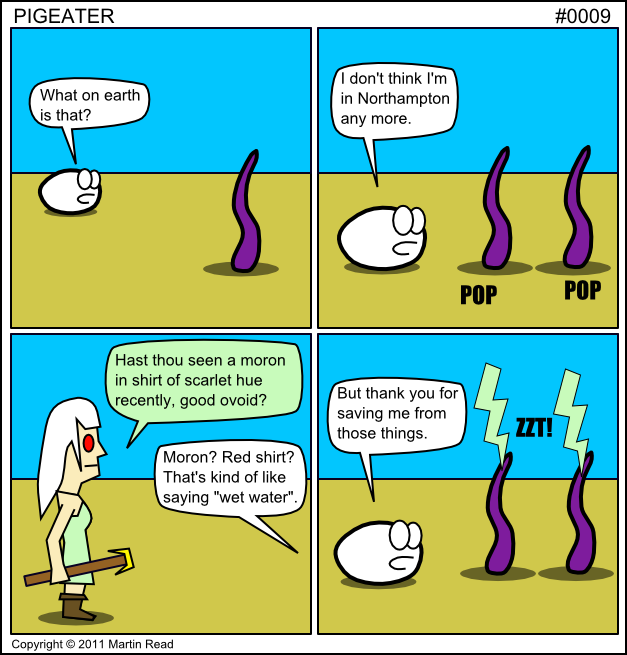 Mint (the lady in pistachio) is Rouge's sister. As you may have gathered, she got the brains.
Transcription
Frame 1
Pigeater: What on EArth is that?
Frame 2
Pigeater: I don't think I'm in Northampton any more.
(FX: popping sounds as more tentacles appear)
Frame 3
Mint: Hast thou seen a moron in shirt of scarlet hue recently, good ovoid?
Pigeater (OS): Moron? Red shirt? That's kind of like saying "wet water".
Frame 3
Pigeater: But thank you for saving me from those things.
(FX: ZZT! sound as pistachio lightning zaps the tentacles)
Disclaimer: If this comic makes sense, (1) stop huffing hexane (2) get help.
---
Pigeater is hosted on ComicGenesis, a free webhosting and site automation service for webcomics.