Pigeater
by Martin Read
Feb 2011
MAR
30
31
1
2
3
4
5
6
7
8
9
10
11
12
13
14
15
16
17
18
19
20
21
22
23
24
25
26
27
28
1
2
3
4
5
6
7
8
9
10
11
12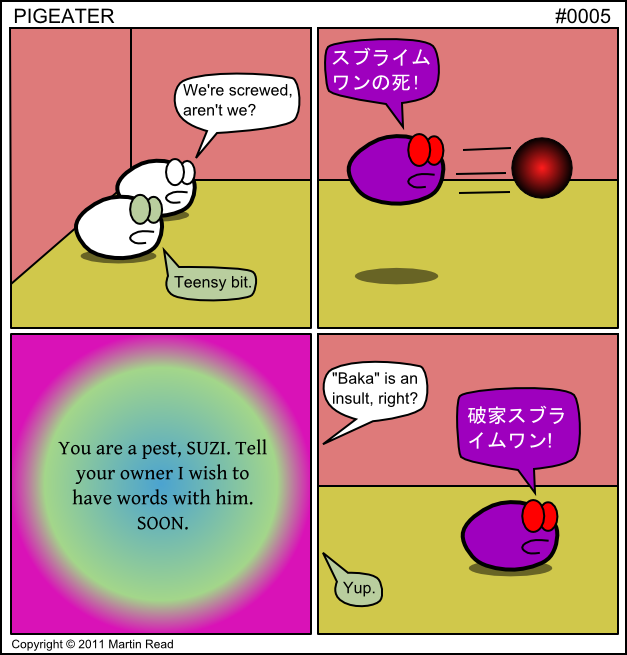 For the avoidance of doubt: no, I don't speak Japanese. That's OK for these purposes, because SUZI isn't Japanese.
Translation
Frame 1
Pigeater: We're screwed, aren't we?
Ewwguy: Teensy bit.
Frame 2
SUZI: SUBURAIMU WAN no shi!
Frame 3
The Sublime One: You are a pest, SUZI. Tell your owner I wish to have words with him. SOON.
Frame 4
SUZI: Baka SUBURAIMU WAN!
Pigeater: "Baka" is an insult, right?
Ewwguy: Yup.
Disclaimer: If this comic makes sense, (1) stop huffing hexane (2) get help.
---
Pigeater is hosted on ComicGenesis, a free webhosting and site automation service for webcomics.